All publications
Presse release
17 January 2018
SOFIPROTEOL has successfully completed an increase in capital worth €100 million to accelerate investment in the agrifood and agroindustry sectors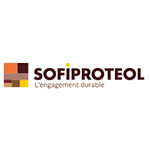 Paris, 10 January 2018 — SOFIPROTEOL, the finance and development arm of the AVRIL GROUP, has announced finalization of a capital increase worth €100 million.
This operation provides SOFIPROTEOL with additional resources to carry out its mission to support companies in the French and European agrifood and agroindustry sectors, which it achieves through minority stakeholdings and loans.
SOFIPROTEOL's commitments could thus reach up to €75 million a year, as opposed to €50 million before the operation, thus giving the finance and development company new capacities for investment in the six sectors around which its interventions are organized – (1) upstream plant production; (2) upstream animal production; (3) the collection and marketing of plant and animal products; (4) agricultural processing and food ingredients; (5) retail food products; (6) sustainable innovation and investment funds.
For Michel BOUCLY, Deputy Manager of SOFIPROTEOL: "This increase in capital is a major advance. It testifies to our growth dynamic and the reputation of our activities at the service of all actors in the French Farm, responding more than ever to our community mission to create value that will serve our national sectors."
This operation has assembled most of SOFIPROTEOL's historic partners – CREDIT AGRICOLE via IDIA CAPITAL INVESTISSEMENT, NATIXIS, UNIGRAINS, the interprofessional organization for vegetable oils and proteins TERRES UNIVIA, The French Association for Oilseed Seed Producers (ANAMSO), the National Federation of Seed Growers (FNAMS), the Federation of Agricultural Traders (FNA), the French Association of Oilseed Processors (GTOM) and the National Association for the Animal Feed Industry (SNIA).
According to Laurent BENNET, Director for Agriculture, Agrifood and Specialized Markets at CREDIT AGRICOLE S.A.: "This operation involves long-term partners which have excellent knowledge of these French sectors, the changes they are experiencing and all the actors concerned. From now on, backed by our new subscribers, we and Sofiprotéol will be able to reaffirm our commitment to fostering the emergence of French champions in the agrifood and agroindustry sectors."
Indeed, this operation has attracted new subscribers – Arkéa and Groupama (via Groupama Gan Vie and five regional offices – Groupama Paris Val de Loire, Groupama Centre Manche, Groupama Loire Bretagne, Groupama Nord Est and Groupama Grand Est).
For Jean-Pierre DENIS, President of CREDIT MUTUEL ARKEA: "The Arkea Group is particularly pleased to be participating in this increase in the capital of Sofiprotéol, which is an essential partner in the French and European agrifood and agroindustry sectors. This operation will improve Sofiprotéol's ability to support innovative sectors which target sustainable and responsible investments that can create value for all regions and their stakeholders."
Fabrice HEYRIES, Deputy CEO at GROUPAMA agrees: "Sofiprotéol and Groupama are natural partners. We share the same values and we both have special links with the farming world from which we grew. By taking part in this operation, we are pursuing together our mission at the service of agriculture, its markets and innovation."
A propos de Sofiprotéol:
Created in 1983 at the initiative of farmers, Sofiprotéol, the finance and development arm of the Avril Group, provides support for companies in the agroindustry and agrifood sectors.
As a sustainable partner, Sofiprotéol can offer long-term support for companies in these sectors and, more generally, throughout French agroindustry, notably to consolidate their equity in the context of development operations or investments designed to enhance their competitiveness.
Ranging from loans to equity stakes, the funding solutions proposed are based on an industrial and entrepreneurial approach to supporting innovation at all stages in the agroindustry and agrifood sectors: from upstream agricultural production (seeds, genetics, agricultural supplies, etc.) to downstream activities (agroindustry and agrifood sectors), and including collection agencies and primary processing.
*** Contact : Tom Doron | Tel. +33 (0)1.78.14.80.09 | Mob. +33 (0)6.26.28.39.94 Email : tom.doron@groupeavril.com