A minority investor serving the agricultural and food sectors: Sofiprotéol's originality!
Since its creation in 1983, Sofiprotéol positions itself as a minority investor dedicated to the agricultural and food sectors. As a business unit of Avril, we remain an independent investor. We invest in value-added agriculture, sustainable farming profitable for its players and connected with its consumers.

Our investments serving the agricultural and food sectors
For 40 years, we have been at the service of companies in the agricultural and food sectors by financing their growth and succession projects.
We are an independent and a long-term investor! We support companies in our sector through our own equity investments. Our objective has always been to create long-term value for the companies we invest in and for the agricultural sector, with a view towards ensuring sustainable food and preserving the planet.
We invest in companies in Europe, during development capital or buyout transactions by adapting the structure of our interventions to specific situations. Still as a minority investor, we provide equity or quasi-equity. We also participate in co-investments with other partners or in the form of loans.
As an agile player, we invest in companies of all sizes through investment tickets ranging from €500K to €50M.
As an active investor, we support the companies we finance, their managers and governance bodies in their prospective and strategic thinking.
Our investment strategy
Minority investor
Investment stage: development capital and buyout capital
Sectors: upstream vegetable products, upstream animal products, marketing crop production, food processing and ingredients, and consumer food products
Flexible financing solutions: equity capital, quasi-equity, and loans
Geography: France and Europe
Investment tickets: from +/- €500K to >€50M
Our investments in the service of sustainable agricultural sectors
Our challenges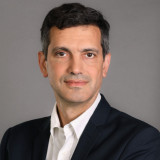 Our strategic orientations remain closely linked to the challenges of the agricultural and food sectors, with a particular emphasis on innovation, such as precision farming and biocontrol, as well as on the ability to develop increasingly healthy and sustainable food, particularly in the field of ingredients and plant proteins.

In line with consumer expectations, we intend to play an active role in the transition, in order to structure efficient and competitive sectors, in the service of a pluralist agriculture.
They testify to our support
Limagrain is the world's leading non-agrochemical seed company. All its business units develop their activities by providing an offer that is focused on seeds, relying on solid know-how in plant breeding and biotechnology. The stepping up of Limagrain Europe's financial resources, with the backing of Sofiprotéol, will enable us to offer ever more innovative and responsible solutions, producing sustainably, more and better.
Taking into account societal expectations on the one hand, and the determination to develop the sustainability of farms and agricultural and industrial practices on the other, are profoundly changing the economic models of our various activities. We are delighted with our long-term partnership with Sofiprotéol. We firmly believe that it will enable us to accelerate the realization of our project and to accompany the Group's development over the long term.