Upstream animal sector
Sofiprotéol has been involved since its creation in the upstream animal sector. Our objective remains to support the livestock sector throughout its transition process, while ensuring its sustainability. To this end, we enter into long-term partnerships with companies involved in innovative, sustainable projects. In what way? Financing leading companies in the welfare of the animals, livestock sectors in step with consumer expectations, attentive to animal welfare, compatible with an acceptable workload, and the economic reality of livestock farmers.

Our investment upstream of livestock production chains
What is the upstream animal sector? This sector brings together genetics, animal health, biosecurity, decision support tools, and animal nutrition. These are all strategic sectors involved in supporting agricultural transitions, while ensuring the resilience of the French livestock sector, by allowing them access to the production and competitiveness factors best suited to their challenges.
Very early on, at Sofiprotéol, we became convinced that the relevance of the issues could be understood at several levels – regional, national, and international, depending on the nature of the projects. In this way, we contribute to the emergence of world-class leaders, with a strong base in France and Europe, as close as possible to our breeding areas, e.g. genetics and animal health, and to the pooling of animal nutrition tools at the regional level.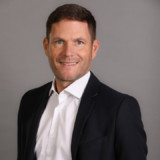 Digital, data, and decision support tools are all important in providing value and improvements to agricultural production systems.
Our vocation: innovation and transformation of the livestock sector… at several levels!
Innovative solutions can be promoted by large companies, leaders in France and internationally in their sector. However, they can also be developed by more recent companies and those of intermediate size.
This in 2021 we renewed our partnership with Ceva, initiated in 2014, one of the world leaders in veterinary products and vaccines. This investment helps maintain the independence of this group and its strong French roots. This is a key issue in the current period of epizootic diseases.
Concurrently, in 2016 Sofiprotéol supported Medria Solutions, a SME that designs, produces and markets, in collaboration with ITK New Medria, sensors and digital solutions used to help livestock farmers. Why? In order to improve animal welfare, the working comfort of livestock farmers, and gain in economic efficiency.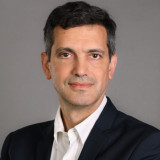 Our involvement reflects our desire to secure the performance of the sectors and their access to production factors adapted to their context. Sofiprotéol thus supported the refinancing of Ceva in animal welfare and vaccines, and of Kersia in the hygiene of the breeding and food sectors. This enabled their management to strengthen their control within their company. These companies are contributing prevention and hygiene solutions in a context of an increasing occurrence of epizootics and where food safety remains paramount.
Our portfolio
90 M€
under management (31/12/2021)
They testify to our support
Hendrix Genetics is a world leader in animal genetics. It operates in the fields of table eggs, turkey, pork, traditional poultry, and aquaculture. The group promotes resilient and efficient farming while optimizing the use of its resources.
Hendrix Genetics is a good example of our long-term partnerships! Indeed, we have been accompanying Hendrix Genetics since 2008.  The Group has been involved in supporting the success of one of the world's leading animal breeding companies since its early stages of development.
This is a minority investor, playing a targeted though decisive strategic role in our development in France. Sofiprotéol possesses a strong strategic vision based on its analysis of national and international markets
Your contacts at Sofiprotéol