Specialty ingredients
The global specialty ingredients market is undergoing major transitions. Today more than ever, health and sustainability are central targets and we are committed to promoting modern and healthy consumption by supporting the development of specialty ingredients for the benefit of food and environmental transitions.

Sustainable specialty ingredients:
Sofiprotéol expect companies bringing innovative specialty ingredients that are both natural and good for your health.
Our objectives? Meeting today's and tomorrow's societal expectations by placing the issues of sustainability, health, and naturalness firmly back on the table.
How ? By promoting the emergence or strengthening of SMEs and ETIs in the functional and nutritional ingredient sectors for the food, nutraceutical and cosmetic markets.
In particular, we help companies to develop food ingredients, ingredients for nutrition and health, and aromatic ingredients. We also support companies in the field of plant-based chemistry, capable of providing sustainable alternatives to molecules of interest traditionally derived from non-renewable sources.
Sofiprotéol is thus contributing to accelerating the transformation of the food, health, and cosmetics sectors.
Our added value? Providing our partners with insights and expertise in terms of sustainability, traceability, and innovation in this rapidly developing sector.
In 2021, we supported the development of healthier and more sustainable food by backing the rise of Cosucra. This company is one of the European leaders in natural ingredients for the food and nutrition-health markets. We also provided support to Solina, a European leader in culinary and functional solutions for the food industry.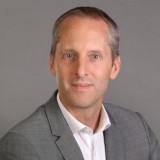 With recognized expertise acquired over many years in the specialty ingredients market in France and abroad, we are helping to accelerate development and support the ambitious internal and external growth strategies of our partners.
Our portfolio
42M€
Under management (31/12/2022)
Our investments in the processing sector
They testify to our support
We are particularly pleased with the spirit in which the discussions were held, taking into account the interests of all parties. Our collaboration with our partners goes beyond the mere provision of financial resources. We sensed their willingness to share their experience and to improve the business project in all its aspects of sustainability. This support confirms our determination to relentlessly pursue our mission. A mission that we continuously adapt to our two main stakeholders, the farmers and the food industry.
Your contacts at Sofiprotéol