Consumer food and distribution
With a presence at every stage of the value chain, Sofiprotéol supports food processing companies in order to valorize the use of French agricultural products, with the aim of building a network promoting healthy, sustainable food.

Investments in food industry players of all sizes
We work with players of all sizes, from small and medium-sized companies to large groups, to support the stakeholders in our sectors. Why? These companies contribute to the vitality of their territories, to the development of local industries, and they aim to offer food of high quality, that is affordable to all.
Healthy, sustainable, affordable food connected to the upstream production
Our vision of the food industry is one of close ties with farmers, integrated into its local ecosystem, and attentive to consumers expectations. Sofiprotéol's investments are geared towards a healthy, sustainable food supply that is connected to its upstream agriculture.
As an active minority investor, we support our partners by sharing with them a long-term vision of the value chain, from upstream to downstream, from the farm to the food of tomorrow.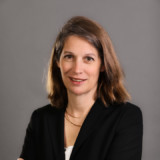 Sofiprotéol brings its agricultural roots, its knowledge of the industry from seed-bearers to consumers, and its connections with its network of partners to actively contribute to strategic thinking and support development projects.
Within this framework, Sofiprotéol accompanied the LSDH Group, the French market leader in plant-based beverages, in its project to create the INOVé workshop, a plant-based juice extraction unit. This unit seeks to use and develop French supply chains, with the establishment of upstream partnerships with French farmers.
We are very pleased with this investment in Atelier INOVé, alongside the LSDH Group, that aims to develop an industrial tool dedicated to plant extraction. Sofiprotéol's commitment to developing local innovative industries is fully in line with our Group's purpose and action, Serving the Earth.
Our portfolio
108M€
under management (31/12/2022)
Our investments serving the livestock sector
They testify to our support
We are delighted to have partners from the agricultural and food industry world at our side, who are committed to the long term. They accompany us with their sector expertise and build a privileged, long-lasting relationship based on mutual trust and understanding.
This deal will enable the company to take a new step in its development. Our long-term partners provided us with valuable expertise.
The involvement of our partners will enable us to continue our development in France and internationally, along with the expansion of our range, particularly organic aimed at flexitarians
Your contacts at Sofiprotéol