Our commitment is part of "Serving the Earth", Avril's Purpose
Sofiprotéol works for the development of the French agricultural and food sectors, in complete line with Avril's purpose, "Serving the Earth". We integrate social, environmental and governance (ESG) issues into our investment criteria, and support our investments on a path of progress. In particular, we make the supported companies aware of good practices in terms of employee health and safety. For us, agriculture, and the food sector hold all the solutions to meet these challenges.

Our commitment to sustainable agriculture and food production
Sofiprotéol's investment strategy is fully in line with the purpose of Avril, our parent company, "Serving the Earth".
Serving the Earth requires:
Acting for agriculture that respects the Planet,
Acting to protect natural resources and biodiversity,
Acting to develop local sectors,
Acting for our investments' impact,
Acting for the climate,
Acting for a collective and inclusive project.
For Sofiprotéol "Serving the Earth" means firstly acting for the impact of our investments, to anchor sustainable agriculture and food in the territories, essential levers for responding to social and environmental challenges.
Acting in accordance with the Group's purpose necessitates identifying new extra-financial criteria for Sofiprotéol's investments. We identified a common base founded on safety, governance, and decarbonization, to which we added specific criteria for the sectors of intervention and the objectives of the partners concerned.
Our investment strategy focuses on projects committed to progress according to proven and measured indicators.
Would you like to know more about the purpose of the Avril Group?
Discover the purpose of the Avril Group "serving the earth".
Sofiprotéol: investments aligned with responsibility criteria
Acting in line with Avril's purpose "Serving the Earth" implies identifying the major sustainability issues for Sofiprotéol's investments. Thus, Sofiprotéol integrates a sustainability analysis on the ESG pillars in the pre-investment phase, for each investment above €3M, and for 100% of Sofiprotéol's investments by 2030.
We have defined for each of the financing granted a common set of indicators for which the company will have to commit to a path of progress, mainly based on safety, the collective and inclusive nature of the project and decarbonization, to which are added specific criteria specific to the sector of intervention and the objectives of the partners concerned.
Financial incentives based on progress trajectories are already in place for investments made since the end of 2020. For these investments, CSR/ESG criteria were integrated. For example:
The remuneration of equity shares in Sodiaal, France's leading dairy cooperative, is pegged to social and environmental criteria. These criteria include the number of young farmers established, the animal welfare audit of the farms, the carbon footprint, and safety performance.
Similarly, the debenture loan granted to Cosucra, a company specializing in the primary processing of protein peas for human consumption, is in line with Cosucra's sustainability commitments, this financing is linked to financial and non-financial criteria that include Cosucra's corporate social responsibility performance based on social and environmental priorities.
Our commitments towards the health and safety strategy of our partners
At Sofiprotéol, our commitment goes well beyond supporting and developing the agriculture sector and food industry. Several years ago, we initiated SofiCare, an initiative for sharing best practices in occupational health and safety. We suggest this approach to the companies in which we invest.
SofiCare: Sofiprotéol's health and safety approach
SofiCare consists of three complementary components to address health and safety:
Dialogue: a network of contacts including health and safety correspondents from our partners and from Avril. Correspondents open to exchange and feedback. The main feature of this ecosystem is "The SofiCare Meetings". Once a year, we organize a one-day event either by video-conference (webinar) or in person.The objective is to create times for discussion and sharing (feedback, good practices, etc.) on health and safety between Sofiprotéol partners.
Support: health and safety guidance aim to offer our partners a privileged moment of exchange with a health and safety consultant. This approach enables us to provide an outside perspective on the partner's health and safety practices. It usually consists in a one-day on-site visit.
Continuous monitoring and improvement: sharing best practices and monitoring safety indicators, thanks to our health and safety correspondent.
SofiCare contributes to "taking action to improve the impact of our investments", one of the six commitments of the Purpose of Avril, "Serving the Earth".
Perspectives on our health and safety support: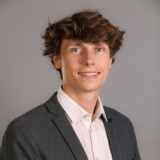 Our health and safety support aims in particular to address the challenges expressed by the partner company, i.e. is it necessary to consolidate and/or improve the "existing" system and to help complete it in relation to the identified needs. This guidance can take place at any time deemed appropriate by our partner. From either the outset of our collaboration or at a later date.
The idea is to position ourselves as a guide and a source of proposals, not as a rule-maker or decision-taker. We do not propose an audit. Our approach is not based on imposing a model that is considered "optimal". Rather, our approach seeks to adapt to the needs of each partner.
Our commitment to an environmentally responsible and accessible website
Our commitment does not stop there! With the redesign of our website, we embarked on a process of eco-responsibility and accessibility. Our site meets the criteria of the "responsible digital design collective". You can check our carbon footprint on our website. In full transparency, our "carbon badge" is available in our footer. Our website aims to be accessible to all, regardless of any disability. To achieve this, it complies with the rules of the general accessibility improvement framework (RGAA) and is subject to an accessibility declaration.