All publications
Presse release
26 May 2015
VitamFero completes its round C of financing to the tune of 4.3 million euro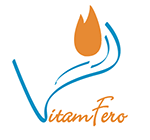 Angers, 26 May 2015
After a financing round of 2.7 million euro acquired last September, VitamFero, a biotechnology company that develops innovative therapies for the prevention of infectious and parasitic diseases in the veterinary health sector, announces the closing of its third financing round to the tune of €4.3 million with an additional investment of €1.6 million made jointly by two newcomers (CAPAGRO and Anjou Amorçage) and by the management team and business angels who had already participated in previous capital increases.  CAPAGRO and Anjou Amorçage thereby join the existing majority syndicate of CapDecisif Management, GO Capital and Pradeyrol Développement.
VitamFero develops major science achieved through research conducted in partnership, notably, with INRA, François-Rabelais University of Tours, University of Burgundy (Dijon) and Merial in the field of veterinary anti-parasitic vaccines and neonatal immune boosters.  It is a sector where the needs remain largely unmet.  VitamFero technology is based on the development and molecular engineering of live, attenuated parasite strains and by targeted and complete deletion of virulence genes.
"This investment will enable VitamFero to pursue and ensure development of its products, particularly to prevent toxoplasmosis in sheep and neosporosis in cattle and to prepare their market introduction with the help of leading industrial partners in this sector", announced Pascal Breton, CEO of VitamFero.
Member of the Atlanpole Biotherapies competitivity cluster, VitamFero operates closely with François-Rabelais University of Tours and INRA.  In addition to its laboratory in Tours, in a few months, VitamFero will have use of laboratories in Angers where the company will consolidate its biopharmaceutical and clinical development activities to benefit from the internationally recognized expertise of the University of Angers in drug delivery.
"I am, of course, very pleased with the closing of our third round of financing; it testifies to the attractiveness of VitamFero for new investors and their confidence in our team", adds Pascal Breton.  "We will now be able to focus all our efforts on the success of the company.  I want to thank the former shareholders who have renewed their support.  With almost €4.3 million in funds raised, we exceeded our original goal in this operation".
"The health of livestock and advancement of agricultural industries that depend on them are at the heart of CAPAGRO's investment strategy.  We are pleased to participate in the development of a company that brings innovation in this area and elegant responses to a major challenge: reduction in the use of pharmaceuticals in husbandry" said Jean-Baptiste Cuisinier, President of CAPAGRO, leading this round.
According to Jean-Guy Sarrazin, President of Anjou Amorçage: "The arrival of VitamFero in the Angers area confirms the attractiveness of Angers in the world of Biotech.  VitamFero, nearing the realization of its research, wants to finalize it in an environment and with an accompaniment that few cities like Angers can proffer.  This example demonstrates once again the role and involvement of Anjou Amorçage, created fifteen years ago by the Chamber of Commerce and Industry to attract and economically develop talent".
Eventually, VitamFero aims for a major position in the attractive and highly promising vaccine and immunostimulant market for veterinary use.
Contacts
VitamFero :
Pascal Breton : p.breton@vitamfero.com
Tél. : 02.47.36.70.47 / 06.82.65.47.69
CAPAGRO :
Jean-Baptiste Cuisinier : jb.cuisinier@capagro.fr
Tél. : 01.40.69.49.45
Anjou Amorçage :
Christine Carmes : christine.carmes@maineetloire.cci.fr
Tél. : 02.41.20.54.83
About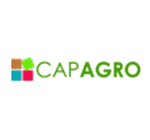 CAPAGRO is a portfolio management company that manages venture capital fund CAPAGRO Innovation, whose main sponsors Sofiprotéol, Tereos and Bpifrance, are accompanied by Crédit Agricole, Groupama and AG2R-La Mondiale.  CAPAGRO invests in innovative companies in the fields of agriculture, food, nutrition, and chemistry or renewable carbon-based fuels.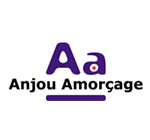 Anjou Amorçage is a venture capital firm assembling a diversified shareholding made up of players in the local economy:
•    The Chamber of Commerce and Industry of the Maine-et-Loire,
•    The County Council of Maine-et-Loire,
•    Four regional banks: Banque Populaire Atlantique, Crédit Mutuel of Anjou – CIC banque CIO – BRO, Credit Agricole of Anjou and Maine,
•    Twenty Maine-et-Loire companies.
Mode of operation:
•    Temporary, minority equity participation in new businesses,
•    Assistance to a maximum amount of €70k per operation (stocks, current accounts, convertible bond,…)
•    Assistance in legal and financial engineering of the project,
•    Leverage for overall funding of the project,
•    Assistance to strategic development and execution,
•    A network of relations: mobilization of a network of diverse partners.