All publications
Presse release
31 May 2021
Sofiprotéol teams up with the LSDH Group to build "Atelier INOVé", a plant juice extraction unit to help structure local sourcing and production
Paris – Saint-Denis-de-l'Hôtel, 26 May 2021
Sofiprotéol, the Avril group's financing company, is supporting the LSDH Group, the French market leader in plant-based beverages, in its project to create a seed juice extraction unit by acquiring a minority stake in the Atelier INOVé.


In a booming market, the LSDH Group is investing in a new business line, plant extraction, by building a dedicated centre and developing local sourcing and production.
The challenges are considerable: securing supplies, improving traceability and quality control, guaranteeing fair pay for partner producers, reducing the ecological footprint, opening up new fields of innovation and reaffirming regional roots.
The future site, with a surface area of 9,000m2, is located in Saint-Denis-de-l'Hôtel (Loiret) in the direct vicinity of the historical LSDH site. Construction work has just begun, with production scheduled to start in mid-2022. When completed, the Atelier will be able to produce up to 450 tonnes of juice per day.
Investing in local upstream agriculture
The LSDH Group's new industrial facility, the Atelier INOVé represents a total investment of €32 M. The result of a strong desire to participate in creating French supply channels, this facility will incorporate all stages of the process for extracting plant juices (soya, oats, rice, spelt, quinoa, etc.) to supply the LSDH bottling plant and thus meet the need for supply security and quality control. The extracted semi-finished products can also be marketed to other food industry players. This extraction unit will be supplied by means of partnerships with French, preferably local producers, if production can take place in France, in order to reduce the overall ecological footprint by using the shortest possible supply chains.
An applied research centre will also be created to explore other innovative end markets for the plant-based industry, such as new products (desserts, cooking aids, etc.) or new processes.
This global project is receiving a subsidy as part of the recent national economic recovery programme, "France Relance".
Working to build a French plant-based sector
"The Atelier INOVé is a centre for both production and experimentation," explains Thibaud Bombart, Project Manager at the LSDH Group. "By mastering the whole chain, from supply to finished product, our ambition is to participate in creating French production sectors for the plant-based beverage market".
Nearly 60 jobs in the pipeline
This production unit, which will be put into service progressively, will be accompanied by the creation of new jobs. A total of 60 jobs will eventually be created. The LSDH Group is thus continuing with its commitment in favour of the regions by strengthening its employment footprint in the Centre Region of France.
Respecting biodiversity
A project like this should be respectful of biodiversity. We are preserving selected areas to help maintain habitats and encourage protected species to thrive, while allocating only the space that is strictly necessary to the project. Alongside this, 25,000 trees have been replanted in an area of 10 hectares.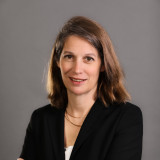 We are very happy with this investment in Atelier INOVé, working with the LSDH Group to develop an industrial facility dedicated to plant-based products. Sofiprotéol's commitment to developing local production and to supporting innovation is entirely in line with our group's purpose and reason for acting, "Serving the Earth."
Parties to the operation 
Sofiprotéol: Violaine Grison, Pauline Colrat, Claude-Emma Komly, Florence Grenier
Focus on LSDH and Sofiprotéol
About the LSDH Group
Founded more than 100 years ago, the family-owned LSDH (Laiterie de Saint-Denis-de-l'Hôtel) Group specialises in the production and packaging of aseptic and refrigerated liquid foods, and the packaging of ready-made salads. Having become a leading player in these areas, LSDH supplies the biggest French mass distribution chains and well-known brands. Today, the company has 8 production units throughout France, employs nearly 2,000 people and achieves a revenue of over 900 million euros. It puts people at the centre of its decisions, convinced that their motivation and involvement make all the difference.
LSDH stands out from the crowd and is continuing to grow through its strong social commitments and action in favour of sustainable production methods.
Its motto: Passion, Ambition, Humanity.
 About Sofiprotéol
Founded in 1983 as an initiative by the agricultural industry, Sofiprotéol is a financing and development company and Avril Group subsidiary with a commitment to agro-industrial and food companies. As an enduring partner, Sofiprotéol assists companies in the sector and in France's agro-industry more broadly, over the long term. It focuses on consolidating their equity capital during development operations or investments aimed at increasing their competitiveness. From credit to equity capital, Sofiprotéol's financing solutions are based on an industrial and entrepreneurial approach. They support development and innovation at all stages of the food and agro-industry chain: from upstream of agricultural production (seeds, genetics, crop inputs, etc.) to downstream (agro-industrial and food sectors), through the grain handling and food processing industries.
Learn more: www.sofiproteol.com
Press contacts 
LSDH: Christel ROBINEAU – c-robineau@lsdh.fr
Sofiprotéol: Béatrice GERMAIN – +33 (0)6 66 81 48 17 – beatrice.germain@groupeavril.com