All publications
Presse release
02 March 2021
Sofiprotéol and IDIA Capital Investissement support Sodiaal in its growth
Paris, 2 March 2021 – Sofiprotéol, the Avril group's financing company, and IDIA Capital Investissement, a Crédit Agricole subsidiary, today announced they are subscribing together to equity securities issued by Sodiaal Union. This investment will strengthen the financial structure and equity of France's leading dairy cooperative, in order to promote its growth and support its development in accordance with the aims of its strategic plan.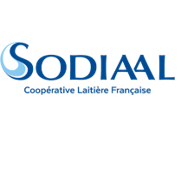 Sodiaal: improved resources to accelerate transformation
In line with its value creation drive, Sodiaal has been thoroughly transforming of its offering since 2017 in favour of the best valorised productions, thanks to an ambitious investment and innovation plan. The aim of this plan is twofold: to create more value for each litre of milk produced by the cooperative members while meeting the new expectations of consumers and society. Thanks to the joint investment by these two new financial partners, Sofiprotéol and IDIA Capital Investissement, the dairy cooperative now has access to improved resources for rolling out its new strategy and accelerating its investment programme.
Sofiprotéol and IDIA Capital Investissement: committed investors working to boost overall performance – both financial and extra-financial
In line with the shared aim of paying more attention to the companies' performance as a whole, the equity securities are indexed to financial and extra-financial criteria that take account of Sodiaal's CSR performance on key social and environmental priorities.
Jorge Boucas, CEO of the SODIAAL Group, declared: "We are delighted to have partners from the agricultural and food industry, IDIA Capital Investissement and SOFIPROTEOL, by our side for the long term, supporting us with their expertise in the sector and building a special, lasting relationship based on trust and listening to each other."

Manuel Léal, Associate Director at IDIA Capital Investissement, added: "Sodiaal is a leading cooperative in the French and European agricultural world that we are proud to support in this new phase. We are convinced that the growth of the cooperative model must be accompanied by the development of value creation for members."
We are very proud to support Sodiaal, France's leading dairy cooperative, and its 17,700 milk producer members at this key stage of its development. Through this investment, Sofiprotéol confirms its willingness to support companies in the regions that contribute to the development and valorisation of plant proteins, particularly in the livestock sectors.
Parties to the operation:
Sodiaal : Kees Gielen, Pierre-Louis De Zuchowicz, Jean Garnier, Bertrand Rousseau, Patricia Vivier
Sofiprotéol : Violaine Grison, Claude-Emma Komly, Pauline Colrat, Anne-Sophie-Dubourg
IDIA Capital Investissement : Manuel Léal, Thomas Rossille, Domitille Tandonnet, Eric Le Cann
Conseil financier de l'opération : Rothschild (Jean-Baptiste Petetin, Jean-Baptiste Leroux, Louis De Carrara)
Conseil juridique : Cleary Gottlieb (Valérie Lemaitre, Laura Birene)
About Sodiaal
The leading dairy cooperative in France and the third largest in Europe, Sodiaal has more than 17,700 producer members on more than 10,040 farms in 73 departments. Committed to offering the best from our dairy-producing regions, Sodiaal has a presence in all dairy business areas:
cheeses (Entremont, Monts & Terroirs, Fromageries Occitanes and CF&R*),
drinking milk, cream and butter (Candia),
specialist nutrition (Nutribio),
dairy ingredients (Eurosérum, Bonilait and Régilait**),
ultra-fresh and frozen (Yoplait*** and Boncolac).
The cooperative is chaired by Damien Lacombe, a milk producer in Aveyron, and managed by Jorge Boucas.
*: 50 % in partnership with Savencia; **: 50 % in partnership with Laïta; ***: 51 % owned by General Mills
Press Contact: Sodiaal (Publicis Consultants)
About Sofiprotéol
Founded in 1983 as an initiative by the agricultural industry, Sofiprotéol is a financing and development company and Avril Group subsidiary with a commitment to agro-industrial and food companies. As a long-term partner, Sofiprotéol assists companies in the sector and in France's agro-industry more broadly (some of them since its creation). It focuses on consolidating their equity capital during development operations or investments aimed at increasing their competitiveness. From credit to equity, Sofiprotéol's financing solutions are based on an industrial and entrepreneurial approach. They support development and innovation at all stages of the food and agro-industry chain: from upstream of agricultural production (seeds, genetics, crop inputs, etc.) to downstream (agro-industrial and food sectors), through the grain handling and food processing industries. www.sofiproteol.com
Press contact:
About IDIA Capital Investissement
IDIA Capital Investissement combines the national activities of the Crédit Agricole group's minority capital support businesses by assisting ISEs and SMEs in all business sectors and provides recognised expertise in the food, wine and energy transition sectors. IDIA Capital Investissement also manages Crédit Agricole's property and forestry groups, and monitors Crédit Agricole S.A.'s investments in specific funds. The total funds under IDIA Capital Investissement's management (through vehicles such as IDIA Participations, CARD, LCL Croissance, CA Grands Crus, Grands Crus Investissements, CA Transitions, etc.) amount to €1.8 billion. The target investment is between 1 and 50 million euros.
IDIA is a Portfolio Management Company approved by the AMF under no. GP-15000010 www.ca-idia.com
Press contact: