All publications
Presse release
19 October 2021
Crédit Agricole Régions Investissement and Sofiprotéol support Fromagerie Delin and its subsidiaries in their development projects
Shareholders since 2013, Crédit Agricole Régions Investissement and Sofiprotéol are renewing their minority financial commitment to Fromagerie Delin, enabling the independent family business to firmly establish its roots in Bourgogne-Franche-Comté and continue its growth.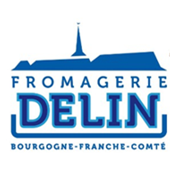 At the end of this process, director Philippe Delin and the family shareholders will maintain the majority of the Group and reinforce the holding of Simon Zamparutti, Director of the production sites.
A family-owned cheese dairy with strong growth in the Bourgogne-Franche-Comté regional specialities market
Founded in 1969 and based in Gilly-les-Cîteaux, in the heart of the Burgundy wine-growing region, Fromagerie Delin is one of the last independent family cheese dairies in Côte d'Or. With its subsidiaries, in 2020 the company achieved a turnover of 30 million euros, with an average annual growth of 17% since 2012. The Group employs 125 people. A specialist in triple-cream cheeses, the company is renowned for its Brillat-Savarin, of which it is one of the world leaders.
Its sustained historical growth is based on the following pillars: recognized product quality, strong international commercial development and real product innovations (truffles, aperitif balls, aging covers, etc.). In addition, targeted acquisitions and investments have made it possible to keep pace with the growing consumer appetite for traditional products and to expand the depth of the product range marketed.
Numerous development projects to strengthen local industries and the reputation of regional cheeses
The company's success is based on its strong presence in Bourgogne-Franche-Comté, from upstream to downstream, in particular through:
A balanced distribution of value creation and the establishment of a real partnership between milk producers and processors. In this respect, the project to build a Bourgogne-Franche-Comté UHT milk line at the cheese dairy will strengthen the local dairy industry;
Particular attention paid to short circuits and the link with consumers through the renovation and expansion of sales outlets at the main production sites;
The promotion of the region's cheeses, both among distributors in the region and nationally and internationally, via the expansion of the Chevillon (52) production site, which will be completed by the end of 2021, with a strong focus on exports of double- and triple-cream specialities;
Philippe Delin, Chairman of Fromagerie Delin and its subsidiaries: "This deal will enable the company to take a new step in its development. Crédit Agricole Régions Investissement, with its strong regional roots, and Sofiprotéol, a long-term partner of companies in the agricultural and agri-food sectors, have provided us with valuable expertise."

Jérome Odeyer, Regional Director at Crédit Agricole Régions Investissement: "The strengthening of our shareholding position in Fromagerie Delin* demonstrates the confidence we have in Philippe Delin and his teams to steer this new phase of development. It also characterizes the philosophy of our involvement, which allow our investments to combine ambitious development projects, strong regional roots, the maintenance of decision-making centers in the region and increased national visibility."
* The investment vehicle used is the Caisse Régionale de Crédit Agricole de Champagne Bourgogne, which is pleased with the reinvestment made to support Fromagerie Delin.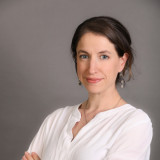 Eight years after our support for the construction of the Gilly-les-Cîteaux site, we are very pleased to renew our commitment to Philippe Delin and his teams to support them in this new stage of the Group's development. The projects carried out by the Fromagerie will enable us to continue to promote local dairy production through high quality products.

They are thus in line with Sofiprotéol's mission to support the development of the French agricultural and food sectors, for healthy and sustainable food in full compliance with the purpose of the Avril Group, "Serving the Earth."
Actors involved in the transaction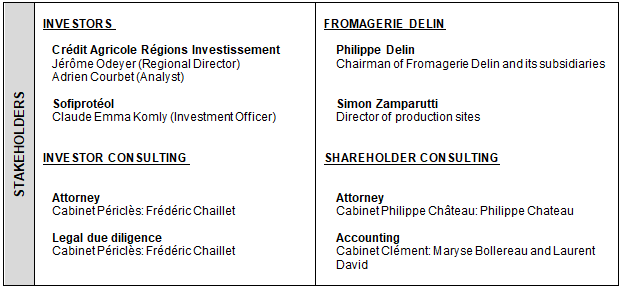 Focus on Crédit Agricole Régions Investissement and Sofiprotéol
About Crédit Agricole Régions Investissement
A subsidiary of 11 Crédit Agricole Regional Banks in the center-east of France, Crédit Agricole Régions Investissement (Carvest) supports companies in implementing growth capital and buyout operations. A responsible, committed and involved minority investor, Carvest currently manages more than €250 million in some 140 regional companies. Carvest relies on a team of experienced professionals based in the regions (Lyon, Orléans, Dijon, Strasbourg and Reims).
About Sofiprotéol
Founded in 1983 as an initiative by the agricultural industry, Sofiprotéol is a financing and development company and Avril Group subsidiary with a commitment to agro-industrial and food companies.
As an enduring partner, Sofiprotéol assists companies in the sector and in France's agro-industry more broadly, over the long term. It focuses on consolidating their equity capital during development operations or investments aimed at increasing their competitiveness. From credit to equity capital, Sofiprotéol's financing solutions are based on an industrial and entrepreneurial approach. They support development and innovation at all stages of the food and agribusiness chain: from upstream of agricultural production (seeds, genetics, crop inputs, etc.) to downstream (agro-industrial and food sectors), through the grain handling and food processing industries. To learn more, visit www.sofiproteol.com  and www.linkedin.com/company/sofiprot%C3%A9ol.
Press contacts
Crédit Agricole Régions Investissement :
Jerome Odeyer – 03.45.60.00.60  – 06.37.13.73.28 – jerome.odeyer@carvest.fr
Sofiprotéol :
Béatrice GERMAIN – 06 66 81 48 17 – beatrice.germain@groupeavril.com