All publications
Presse release
06 April 2022
Sofiprotéol supports the TERRES DU SUD Group in its development projects "Développeur de terroirs"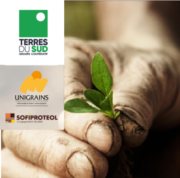 On March 31st, 2022, Terres du Sud both successfully completed a refinancing and sealed a long-term, quasi-equity investment from Sofiprotéol and Unigrains.
Terres du Sud effectively concluded a 5-year structured financing agreement with its banks in order to cover working capital and general needs and to finance its investment projects.
In parallel, two agri-agro specialized investors, Sofiprotéol and Unigrains, subscribed exclusively and at parity to a quasi-equity instrument issued by Terres du Sud. This investment to supports the Group's projects to adapt collection and agro-distribution tools, to deploy digital tools enhancing relations with farmers and internal Group processes, to strengthen logistics tools and the transformation of its animal sectors and the development of new added-value agricultural sectors. This instrument also incorporates social and environmental criteria demonstrating the ambition of Terres du Sud in terms of biocontrol, animal welfare, and work safety.
Christophe Mouisset, Director, Large & Mid-Sized Companies, Crédit Agricole Aquitaine        
"We are proud to support this operation and enable the cooperative group Terres du Sud to secure financing for investments that are essential to the agricultural transformation. This funding is an important step for the Group's development projects and its value chains."
Bruno Julla et Florence Alin, Investment Directors, Unigrains
"Anchored in a diversified and dynamic production territory, Terres du Sud has been able to engage a process of promoting productions through strong value chains. Beyond financial ressources, Unigrains seeks to support the Group's development through its sector expertise, notably in the collection and processing of regional products."
Patrick Grizou, President and Michel Clairefond, CEO, Terres du Sud
"We remain true to our vision 'Développeur de terroirs': in a sector undergoing profound changes, Terres du Sud is developing a diversified offer for its clients and industrial partners or distributors which promotes the versatility of our region and the expertise of our members. The integration of societal expectations as well as the desire to promote the sustainability of farms, and agricultural and industrial practices, deeply modifies the economic models of our different activities. We are very pleased by the long-term partnerships forged with our banking partners as well as with Sofiprotéol and Unigrains, and are convinced that they will enable us to accelerate the realization of our projects and support the evolution of our Group."
The banking institutions involved in the refinancing are Caisse Régionale du Crédit Agricole Aquitaine (as lead manager and credit agent), LCL, CIC Sud-Ouest, Arkéa Banque Entreprises et Institutionnels, Banque Populaire Occitanie, Caisse Régionale du Crédit Agricole Charente Périgord, Caisse d'Epargne Aquitaine Poitou Charente and Société Générale.
Terres du Sud (Michel Clairefond, Sylvain Théon, Patrick Darricau, Emilie Jouen) was advised and supported throughout the operation by AuxinéA (Catherine Requier, Marion Dietz).
August Debouzy (Laure Bonin, Driss Temclani) acted as legal advisor to the Banks.
Herbert Smith Freehills (Louis de Longeaux, Rossana Braz Duarte) acted as legal advisor to Terres du Sud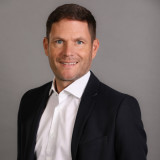 We are very happy to support Terres du Sud in development projects that will enable it to accelerate investments in industrial processing tools, to better promote the productions of its members and to provide them with high added-value services. The integration of ESG criteria demonstrates the joint desire of Terres du Sud and its investors to support agricultural and environmental transitions, in line with the raison d'être of the Avril Group and Sofiprotéol: 'Servir la Terre'.
Actors involved in the quasi-equity investment:
Sofiprotéol: Cyril Melin, Martin Mézières, Thierry de Reals, Anne-Sophie Dubourg
Unigrains: Florence Alin, Bruno Julla, Mehdi Billaud, Aline Picaut
Focus on TERRES DU SUD, Sofiprotéol and Unigrains
About TERRES DU SUD
About Sofiprotéol
About Unigrains
Press contacts