Sofiprotéol: 40 years of sustainable commitment to the agricultural and food sectors
Sofiprotéol supports companies in the agricultural and food sector and offers financing solutions adapted to their growth projects. Support based on 40 years of commitment alongside players in the agricultural and food world. Investments in the service of competitive, sustainable and responsible sectors.

Sofiprotéol provides financial support
Since its creation, Sofiprotéol has made its investments using its own funds. We are thus leading a strategic and long-term partnership. Offering tailor-made support, we intervene with all types of financial instruments, always in minority, alone or in co-investment:
Equity,
Quasi-equity (bonds, equity securities),
Loans, equity loans,
And other instruments adapted to your needs.
As a subsidiary of the Avril Group, we invest primarily from upstream to downstream in the field crops and livestock sectors.
Our objective: to support the competitiveness of French agricultural sectors, particularly in the seed, plant and animal health, agricultural supplies, collection, storage and primary processing and mass consumption sectors.
We also work directly or indirectly with players in related sectors, for the benefit of the agricultural and food sectors: health, hygiene, genetics, digital, services, etc.
Sofiprotéol: created by farmers for the agricultural sector
1983 : Faced with a Europe very dependent on imported soybeans, farmers in the French oils and proteins sector are laying the foundations of a collective industrial and financial tool: Sofiprotéol. Our Group was born from the vision of sustainable development of the agricultural world, at the service of Farming France.
2015 : The Group adopted a new governance structure and a new organization. Why? To ensure its independence over the long term and to bolster the presence of the agricultural world at the very cornerstone of its growth strategy. The Group is thus structured around its two businesses: that of industrialist on the one hand, and investor on the other.
The Sofiprotéol Group then changed its name to Avril. The investment business unit of Avril retained its historical name: Sofiprotéol.
2017 : Sofiprotéol raises €100 million from its historical shareholders (structures in the oilseed and protein sector and banking partners) and from two new shareholders who share Sofiprotéol's strategy.
2022 :New fund raising of €145M from its shareholders. Why? To ensure Sofiprotéol's sustainable growth and the fulfillment of its purpose.
Our model remains the same: reinvesting our profits back into the sector.
Notice
: Trying to access array offset on value of type bool in
/var/www/html/sofiproteol/app/src/HpoSection/citation.class.php
on line
25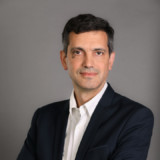 Continued global warming and the ongoing health crisis, as well as soaring raw material prices. In recent years, the agricultural and agri-food sectors have faced many challenges and had to show adaptation and a spirit of innovation.

In its role as an architect of responsible sectors, Sofiprotéol continues to support these activities, as it has done for close to 40 years. It still maintains the objective of offering tailor-made financing solutions, consistent with the Group's purpose: Serving the Earth.